Melitta® now the official coffee partner of Borussia Dortmund!
Goooaaal! As the official coffee partner to Borussia Dortmund, Melitta® will be serving all players, fans, staff and guests of the BVB the perfect coffee experience. And by doing so, we are now also among the premier league.
You can experience the partnership live at Signal Iduna Park, believed to be the biggest café in Germany. We'll be responsible for supplying all the coffee on-site.
We'll be in the VIP areas with the with "Melitta® Kaffeebuden", our very own and unique coffee kiosks. These two kiosks were specially designed by Melitta® to pamper VIP guests of the BVB exclusively with coffee specialities. Not only that, but more than 30 other catering machines have also been installed in order to provide the more than 5,000 VIP guests at Signal Iduna Park with hot drinks in the very shortest time. The 21 exclusive VIP boxes now also have their own fully-automatic coffee machines, Melitta® Barista TS Smart® machines in the exclusive BVB design.
For the fans in the terraces, we have equipped the kiosks in the stadium with professional coffee machines so that the more than 80,000 fans that come here on every single match day can also enjoy delicious Melitta® coffee.
In addition to Signal Iduna Park, we have also redesigned and converted the coffee bar on the top floor of the BVB FanWelt. Visitors to the FanWelt can enjoy coffee specialities and other hot drinks on 360 days of the year.
And so the professionals, up-and-coming players and staff of the BVB can also get their fill of delicious Melitta® coffee, we have also provided the training site and business centre of the BVB with professional fully-automatic Melitta® coffee machines and coffee.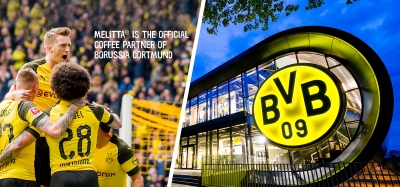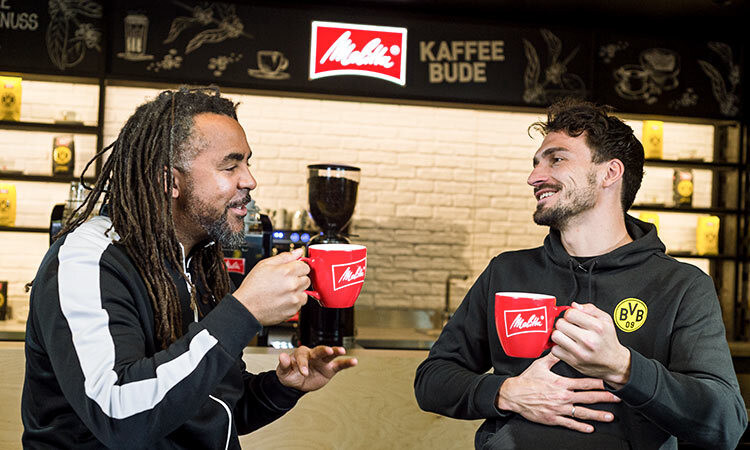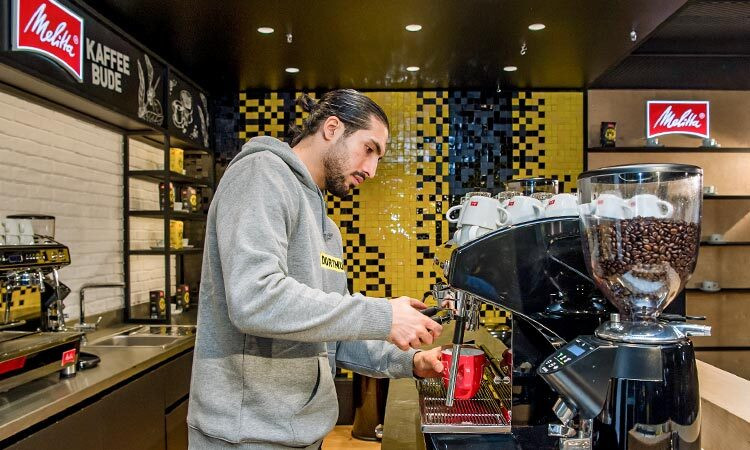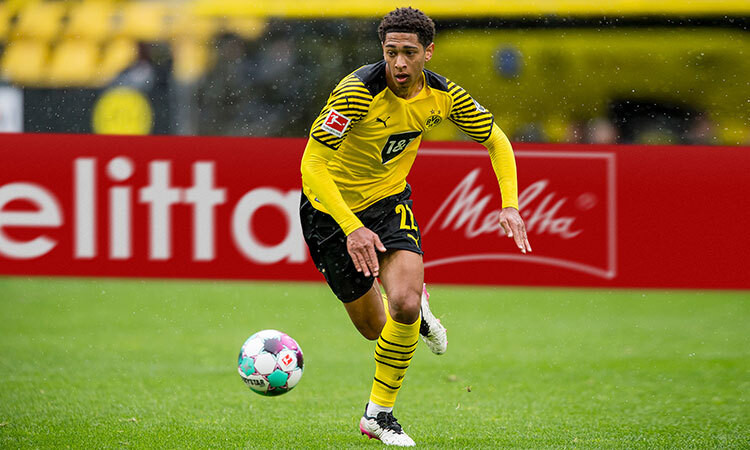 Melitta® will be providing more than 3,500 tons of coffee beans every year. Two special BVB roasts, espresso and cafè créma, are available for you to purchase at the FanWelt and enjoy at home.
And to ensure that the biggest café in Germany also runs smoothly on 365 days of the year, Melitta® is also providing reliable technical services and support.
Please go to our social channels to find out more about special promotions, competitions, offers and stories with the BVB and its friendly stars. Just follow Melitta®, and you'll always be in the thick of things.